Spaloo Easy-To-Follow Installation Instructions:
The Spaloo installation is easy enough that any do-it-yourself handyman can get the job done in a snap. To see just how simple it is watch the video, download the step-by-step PDF, or simply follow the instructions below. Still stuck? Give us a call at 1-888-772-5662
Download and print the installation instructions here:
Installation Instructions
(Rubber pads go under the bracket.)
5. Unscrew water supply hose ONLY at the bottom of toilet.
6. Install the 'T' valve onto the toilet. (Included in packaging, #1 on diagram)
**** Note: The pictures in the booklet are incorrect.
Use the new plastic top 7/8" T valve that should only be hand-tightened
It connects directly on to the bottom of the toilet tank. (#1 in diagram)
This new type T valve eliminates the need for the WATER SUPPLY HOSE and SPARE NUT. (Currently included in packaging.)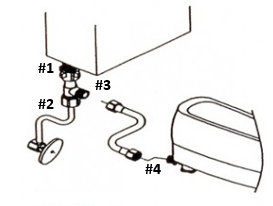 7. Screw the existing water supply hose onto the bottom of the new T valve. (#2 in diagram)
8. Install the new bidet seat hose to the T valve. (#3 in picture above) Hose is included in packaging.
9. Slide Spaloo onto the mounting bracket, making sure to hear a ''Click" sound when installed properly.
10. Attach the bidet seat hose to the seat. (#4 in diagram above)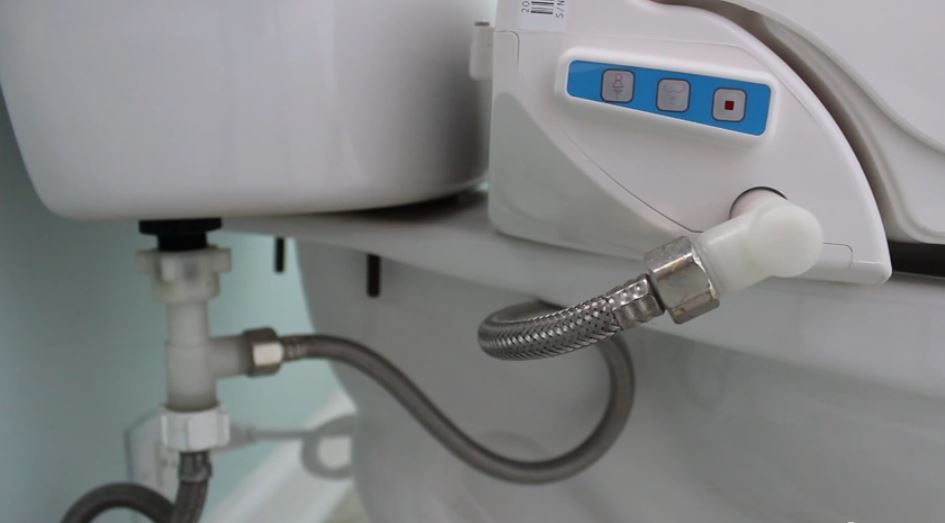 11. Turn on the water and check for leaks.
12. Plug into a GFI protected outlet 15/20 amp minimum circuit.
13. Bidet seat will initialize in 10-20 seconds.
14. To test the seat properly: Sit entirely on the seat for it to work.
Notes:
Make sure the bidet seat is pushed all the way back and firmly attached on to the bracket, otherwise the drain valve will be activated and water will continue to run.
Every bidet seat is water tested in the factory so there may be water present when opened.
Remote control models: please read instruction manual to use side panel buttons for manual cleaning, re-initializing, and other features.
If you have any questions please contact your dealer or www.Spaloo.com
For warranty repair service refer to our Warranty and Returns Policy