Mothers Day is next Sunday, May 9th. Every retailer, florist, and restaurant will be pitching their products and services as the best way to show mom how much you care.
Let's face it, most of us owe our moms more thank yous than we can count. All the love, protection, comfort, and kindness a mother provides through the years can never be repaid. For many, a bouquet of flowers or trinket doesn't even come close.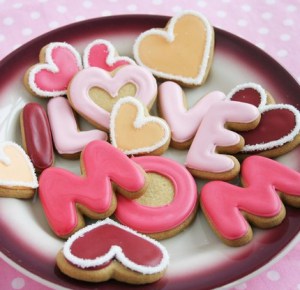 Perhaps one of the best things that we can do for our mothers is to be there for them when they need help. As our parents age, our roles can sometimes find themselves reversed. No parent likes to admit when they need assistance with daily tasks, have health issues that prevent them from living independently, or simply can't do things the way they used to. It is not uncommon for adult children to become caregivers for their aging parents; as a matter of fact, it is estimated that millions of Americans act as caregivers for their senior parents, often within the home environment.
So, while the retailers and greeting card companies see Mother's Day as a great marketing opportunity, I do not. I am not going to sit here and tell you that the best way to show mom you care is with a Spaloo. While I'm not denying it would be a great gift, and that mom would enjoy it (because I know that she would), a toilet bidet seat is, well, a little unconventional; even I realize this.
So, whether you are a conventional person or not, I ask that you consider looking past the bottle of perfume this year. Consider what your mom needs most as she ages, and help her out. Most likely, she's not going to tell you that she is becoming slightly forgetful and needs her prescription supplies checked on. Or maybe she needs assistance grocery shopping every week, but hesitates to ask. Be aware of what she may not be telling you or asking of you before it is a problem.
So, give her flowers this year if you like. But, you may also want to install that grab bar in the shower, offer to drive her to her doctor's appointment, or clean her house when her arthritis becomes too painful. Sometimes you just have to do things without being asked (just like she taught you).
Any help that you can offer mom to make her more comfortable, healthy, happy, or independent is crucial. You know she would do it for you.
http://spaloo.com/wp-content/uploads/2015/01/Spaloo-Logo-Enfold-340x156.png
0
0
Bruce
http://spaloo.com/wp-content/uploads/2015/01/Spaloo-Logo-Enfold-340x156.png
Bruce
2010-05-02 00:22:55
2015-04-05 02:50:09
Mothers Day More Than Flowers and a Card