For those of you unfamiliar with Spaloo, or what a bidet toilet seat really is, I have decided to give you a little info. After all, a bidet in any shape or form is not very commonplace here in America. And, while we don't always like to talk about such "personal" topics, it's probably time we did. Trust me, when you realize the perks a toilet bidet seat offers, you won't feel shy about having one.

For starters, know that a bidet toilet seat works by using water to clean, rather than toilet paper. This toileting method is extremely popular in Japan (approx. 80% of households use one), as well as other parts of the globe. While there are separate bidet units that you can purchase in addition to a toilet, (popular in Europe), there is no need to remodel or expand your bathroom (or your wallet) to fit one.
Electronic bidet seats such as a Spaloo simply attach to your existing toilet. Installation is simple, involving replacement of the existing seat, tapping into the water line, and providing the unit with power. No need for a plumber, a contractor, or any displacement time while your toilet is being "remodeled".
So What Does it Do?
What doesn't it do? Let' s break it down simply. So, you do your business, and a Spaloo bidet seat will clean you by spraying a gentle stream of water that is not only adjustable from front to back, but adjustable in temperature as well. Then (are you ready for this?), you can select the Spaloo bidet seat to dry you! Oh, and did I mention that there is a heated seat?
There are many more utterly amazing features that a Spaloo bidet seat has that I can guarantee you're not getting from your current toilet seat, such as a deodorizer, soft-close lid, child settings, and even a remote control (Spaloo Primus model)!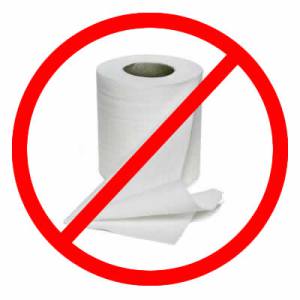 While these features are impressive, you might be wondering if they are necessary. The answer is YES! Think for a moment about the financial and ecological benefits alone from not using toilet paper. In addition, water actually cleans better than toilet paper. So not only does it make you feel squeaky clean, but you really are! When you compare that to the potential bacteria left behind with toilet paper, I think it's a no-brainer.
If you are interested in learning more about Spaloo bidet toilet seats, please visit our website, www.spaloo.com to request a brochure, or visit our online store to purchase one today.
Fell free to email me with any questions…bruce@spaloo.com.
Bruce
http://spaloo.com/wp-content/uploads/2015/01/Spaloo-Logo-Enfold-340x156.png
0
0
Bruce
http://spaloo.com/wp-content/uploads/2015/01/Spaloo-Logo-Enfold-340x156.png
Bruce
2010-01-24 02:36:22
2015-04-05 12:41:05
So What Exactly Is a "Toilet Bidet Seat?"