As we all get ready to watch the "big game" tonight, I realize all too well that when most people hear the term "Super Bowl", they think of the yearly rivalry between two football teams for the ultimate championship. Let's not also forget, of course, that it is the culmination of some of the most creative, ridiculous, and costly television commercials of the year. I never miss the ads.
However, being a toilet guy, "Super Bowl" has somewhat of a different meaning. I have to ask you which you think is more "super"…something that you watch once a year, or something that you use every day? If you've ever had a bathroom remodeled or a broken toilet, you know that life is no fun without your porcelain throne. Why, then I ask is your toilet not considered a "Super Bowl?"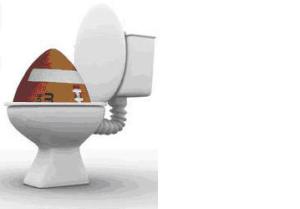 The answer may simply be that it is just a "Bowl". A standard paper-flushing plumbing fixture like everyone else has in their bathroom. It is not worthy of Super status; nor would you ever really consider donning it "the best seat in the house".
Luckily, for you and your toilet, the answer is simple. In order to upgrade your toilet to a Super Bowl, add a Spaloo bidet seat to your toilet. With advanced features such as a heated seat, adjustable water temperature and spray, a drying function and even a remote control, this futuristic toilet seat will amaze you.
Trust me, by adding a Spaloo to your existing toilet, the Super Bowl lives every day in your house. Buy one here today.
Enjoy the game!
Bruce
http://spaloo.com/wp-content/uploads/2015/01/Spaloo-Logo-Enfold-340x156.png
0
0
Bruce
http://spaloo.com/wp-content/uploads/2015/01/Spaloo-Logo-Enfold-340x156.png
Bruce
2010-02-07 02:31:59
2015-04-05 12:33:06
The Super Bowl: Not Just a Football Game