t's a new year and the perfect time to begin a Spaloo blog! 2010 is destined to be a very exciting year for Spaloo, as we continue educating the American public about the benefits of a bidet toilet seat. Stay tuned for noteworthy product announcements and information, customer feedback, and general interest stories that we want to share with you.
We start this brand new year by announcing an expanded Spaloo line. We've been busy designing two new models: The Spaloo Classic II and the Spaloo Primus. If you're familiar with our original model, the Spaloo Classic, which debuted in 2005, you'll love the fact that we have combined all of its greatest properties with even more advanced features and superior craftsmanship. To learn more about these new models, or to request a brochure, please visit our website at www.spaloo.com.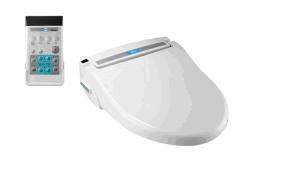 We look forward to sharing information and thoughts with you and hope that you will reach out to us if you have any questions or feedback about our products, our company, bidet seats in general, or simply just to say hi or share a thought. Feel free to email bruce@spaloo.com anytime.
As 2010 (is it "twenty-ten" or "two thousand and ten?" the great debate goes on…) begins to take shape with its unknown projections and long list of "to dos" ahead of it, we invite you to sit back, relax and enjoy the "Best Seat In The House" (aka: a Spaloo). Don't have one or know what I'm talking about? You will. As the coldness of January begins to set in, did I mention Spaloos have a heated seat?
Happy New Year!
http://spaloo.com/wp-content/uploads/2015/01/Spaloo-Logo-Enfold-340x156.png
156
340
Bruce
http://spaloo.com/wp-content/uploads/2015/01/Spaloo-Logo-Enfold-340x156.png
Bruce
2010-01-02 02:51:23
2015-04-05 12:48:01
Welcome To The Spaloo Blog!