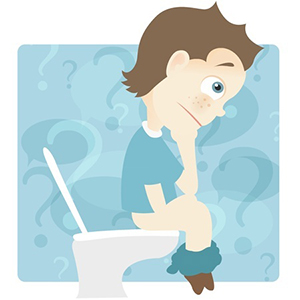 If you have already installed a Bidet in your home, and you travel for work or pleasure as I do, the thing you miss the most when you are on the road is your Bidet Toilet Seat. If you have not installed a Bidet in your home, as of yet; I will share with you the top reasons why everyone needs a bidet toilet seat in their bathroom.
The Top Reasons Why Everyone Needs a Bidet Toilet Seat
Feeling Clean and Fresh: Using a Bidet Toilet regularly will leave you feeling clean and fresh all day long.

Hemorrhoid Relief: The warm gentle spray of a bidet provides welcome relief for your hemorrhoids. By keeping your hemorrhoids clean they will heal much faster as well. The massaging spray will offer relief from that burning feeling you experience with hemorrhoids.
Freshen up During Menstruation: Women will feel much fresher and cleaner if they use a Bidet during their menstruation cycle. Sit down on the toilet anytime throughout the day to freshen up. Its fast, easy, and will instantly leave you feeling fresher.
Constipation Relief: The warm spray of a Bidet provides comfort and quick relief from constipation by causing the tense anal muscles to relax so you can have a natural bowel movement.
No More Cold Toilet Seats: Who wants to sit on an ice cold toilet seat first thing in the morning. Wouldn't you prefer to rest your derriere on a nice warm toilet seat when you first get out of bed?>/li>
Eliminate Odors in the Bathroom: The cleaner environment of a bidet will help to eliminate lingering odor in the bathroom. The deodorizing mode keeps the bathroom smelling fresh.
Clean-Up After Sex: Many women want to freshen up after sex. A bidet makes this quick and easy. Just sit down, press a button, and feel fresh again.
Environmental Impact: After you install your Bidet Toilet Seat you will virtually eliminate the use of toilet paper. At most, you may use a small, single square to dry off, although most modern bidets have a built in, heated, blower.
No More Slamming Toilet Seats: With a soft-closing lid; no more loud noise in the bathroom when hubby and the kids slam the lid closed.
Shop for a Spaloo Bidet Now
Everyone needs a Bidet Toilet follow the link below to purchase of a Spaloo Bidet.
http://spaloo.com/wp-content/uploads/2015/05/Teenager-on-a-Bidet.jpg
300
300
Bruce
http://spaloo.com/wp-content/uploads/2015/01/Spaloo-Logo-Enfold-340x156.png
Bruce
2015-05-04 02:37:29
2015-05-04 02:38:38
Why Everyone Needs a Bidet Toilet Seat